Matthew McGraw

Associate Attorney
A native of Chattanooga, Tennessee, Matthew McGraw graduated cum laude in 2013 from the University of Tennessee College of Law.
In 2012, Mr. McGraw distinguished himself as the champion of the UT College of Law's Advocates' Prize.  In this competition, he argued the final round before a panel which included Justice Elena Kagan of the United States Supreme Court and four federal appeals court judges.  Mr. McGraw was awarded Best Oralist and Best Brief in the competition.
Mr. McGraw was a member of the Moot Court Board. He received the Ogden and Sullivan Moot Court Brief Writing Award.
In law school, Mr. McGraw also served as a research assistant for Professor Wendy Bach and Professor Valorie Vojdik.  He aided in multiple publications authored by the professors.
For his work with the college's Advocacy Clinic, Mr. McGraw was named "Outstanding Student Attorney.  In addition, Mr. McGraw received an award for distinguished pro bono work with the Knoxville Saturday Bar, Homeless Pro Bono Project, and the Volunteer Income Tax Assistance program.
Before law school, Mr. McGraw graduated magna cum laude in 2010 from the University of the South.  He received a Bachelor of Arts in English (Dean's List 2007-2010). Mr. McGraw is a member of the Order of the Gownsmen, and served as editor-in-chief of the university's literary journal.
Mr. McGraw focuses his practice on construction defect and commercial litigation.  He is a member of the Nashville Bar Association, the Chattanooga Bar Association, and the Tennessee Bar Association.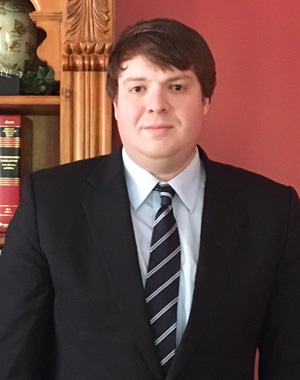 Direct Dial
(615) 933-7906